When is success more likely?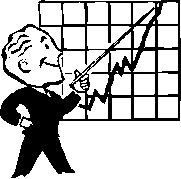 There are several factors that influence the chances of success in sperm donation treatment. These may include the presence of a previous pregnancy or live birth and the female partner having healthy Fallopian tubes and ovulating regularly (no ovulation problems). The woman's age is also important and if the female partner is young the chance of success is good. The live birth rate for Donor Insemination treatment in the UK is 14.1% for women under 35, 8.3% (for women aged 35-39 and 4.9% for women aged 40-42 (HFEA report 2007).
It is generally accepted that re-evaluation and discussion about other treatments such as in-vitro fertilization (IVF) and gamete intra-Fallopian transfer (GIFT) should be carried out with the couple after 6 failed treatment cycle. This is because about 90% of patients who will get pregnant after artificial insemination will do so in the first 6 treatment cycles, thereafter success rates hardly increase by continuing treatment for longer.
Helpful addresses
Please refer to the contacts and links page for full details of the above.