Post-coital test

The post-coital test is one of the oldest tests used in infertility investigations and was first introduced in 1866. This simple test provides information as to the ability of sperm to survive in the cervical mucus. If sperm are present, it means that there is no problem with intercourse. A post-coital test can suggest problems regarding the quality of sperm or cervical mucus or the presence of antisperm antibodies.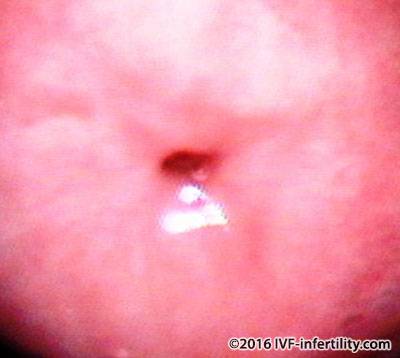 The post-coital test is usually performed about 2-12 hours after intercourse. A small sample of the mucus is sucked from the cervix and is then examined under the microscope to see if moving sperm are present, and if so are they moving in fairly straight lines and vigorously or just swimming around in every direction. The post-coital test is graded 'good' or 'poor'. The presence of 20 or more motile sperm per high powered field is a positive result.
The timing of the test is important otherwise there will be a false negative result. The test needs to be performed at the time of ovulation when the mucus is abundant and watery. To time ovulation, most clinics will ask the patient to use an ovulation prediction test e.g. "clearplan". Also, the patient is advised not to bath, douche, or wash before the test as this may affect the testing. A negative test is only meaningful if it is repeatedly negative under perfect conditions. Some specialists claim that the post-coital test lacks validity as a test for infertility and has no predictive value on pregnancy rate.
If the mucus is good but the post coital test is repeatedly negative, mucus penetration test can be performed when a drop of mucus is added next to a drop of semen on a slide and examined under the microscope to see if sperm are penetrating the mucus.
Poor sperm progression in cervical mucus is associated with reduced fertilization rates (Joels et al 1997; Sharara et al 1995). In the UK, post coital test is not recommend by NICE because it has no predictive value on pregnancy rate.
Previous | Next | Page: 1 2 3 4 5 6 7 8 9