Sperm function tests
Routine semen analysis provides information about sperm production and sperm delivery, but gives little or no information about the functional ability of sperm.
Sperm function tests may be useful to identify a potential male factor in couples with otherwise unexplained infertility. The tests are rarely requested nowadays because of the cost and the fact that these tests are not sensitive enough to predict fertilization. A number of Sperm Function Tests tests have been developed over the years including: the ARIC test (to check for the acrosome reaction), CASA (computer assisted semen analysis) and zona hamster egg penetration test (sperm are mixed with hamster eggs which have had their outer coat removed and the result of the test is expressed as the percentage of hamster eggs penetrated). Hypo-osmotic swelling test to assess the sperm membranes for structural integrity. SpermComet test to check damaged DNA in individual sperm. Good quality sperm DNA is associated with having a healthy baby.
IVF is the ultimate sperm function test because it directly assesses whether or not the sperm can fertilize the egg.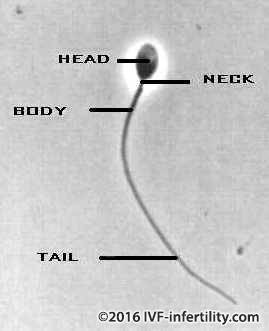 Previous | Next | Page: 1 2 3 4 5 6 7 8 9 10