***Crashing for Greekchick ***
I am SO sorry honey. I really hoped this would be IT for you! I wish I had the right words to tell you and ease your pain but I don't. What I can do is to speak to you from my heart as if you were my sister...

I feel your pain, believe me, been there so many times it hurts so much only thinking of the BFN's...I know it's easier said than done but trust me, things will get better. You will 'get over' this BFN and slowly move on to your next attempt to get that BFP we all dream about. I wish this was THE cycle for you kali mou and you wouldn't have to go through another. Life is SO unfair and sucks some times and we just need to be strong and not to lose faith that IT will happen someday. I have been through 6 fresh IVF cycles and 1 FET with only BFN's and I am still alive and kicking and I refuse to give up on my own...and believing that we are going to be parents someday soon, that is why I am telling you that things will get better. I definitely hope you won't have to go through the same # of cycles that I've been so far and that next time is going to be the lucky one for you and your DH. About your DH's reaction, its only normal for him to reach in such a way, mine had the same reaction especially on our 7th attempt and even though, I was, I am, ready to jump back on the train and start another cycle, he wasn't ready. Too many negatives are tough to handle. I can't blame him for feeling that way and you should try and be patient with yours too. You need to give him some space on the subject like I did with mine and when he is going to be ready he will tell you. And he will be, don't worry. Be strong! Try not to forget that not everyone reacts the same way in some kind of circumstances. One might find it easier to cope with a BFN and another might feel his/her life is over. You, we, need to be patient, caring and forgiving in order to cope with Infertility and especially in order to save our relationship. I have made my decision long time ago that having DH in my life is more important than pushing him away and end up being without him. Couples relationships dealing with infertility get tested more that the 'normal' couples. This is such an emotional ride and we need to remember that we are both on this ride and we need to be there for eachother when needed the most. Sometimes both are strong sometimes one is stronger than the other, in our case looks like we have been selected to fill that part and be even more supportive to our other halves. Saying that, that doesn't mean you are not allowed to grieve and be mad and angry with the doctor, with life, with God. You are only human honey and you need to express your feelings too to feel better and especially to keep your sanity!
Hang in there honey! Show your DH that you are here for him and we are going to be here for you! You are not alone in this and make sure he gets the same message from you.

Unfortunately there are cases where doctors have no answers to give to WHY it didn't work (like mine) maybe ask for more tests e.g chromosomal, sperm etc. And even then, tests might come back normal and still no explanation about the negatives. (like mine) Both DH and I got tested for STD's and a bunch of other tests that not all IVF couples get tested, just to make sure there is nothing we didn't cover. Every time IT didn't worked we added a few more testes just to rule about everything. Even the obvious ones. It all ends up in God's hands I guess...

Try and be patient and supportive for your DH and things will get better and YOU will get your miracle next time! Focus on that!

I sent you a HUGE cyber HUG fili mou kai sou efxomai na pareis to thavma sou syndoma!

Sou stelnw ta fillia mou kai tin agapi mou.

Miracles happen every day! and yours is on its way!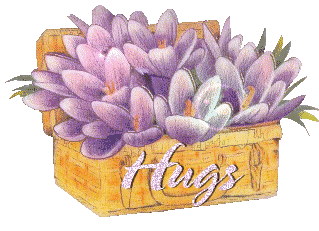 Baby dust to us all! I sent my love to all the ladies of the board and I just want to let you know that my thoughts are with you! everyday! One of these days I will post and let you know how much I've missed 'talking' and sharing my life with you!

Love and kisses to all!



anton