Hi everyone!


Happy Easter!


Happy Passover!

Julia -
HUGE Congratulations honey!!!!

Your betas are fantastic! You did it mama! You are pregnant! I am no expert by far but I am guessing definitely more than one! I wish you a healthy and uneventful pregnancy with healthy baby/ies all the way!

Ninde-
I am so sorry you are bleeding my friend, this is so unfair.

But I do believe in miracles and I am going to pray you'll get yours if not this time then the next. There is still hope. Who knows! ...you should share with your RE your concerns about the progesterone's input in your body and see what he has to say. I find it pretty soon to bleed on day 10po and I would look more into it. I sent you a huge cyber (((HUG))) and know that I am praying for you becoming a mama.
Cyn-
I am so sorry this hasn't worked for you.

I know how much you wanted this and this it's totally unfair. On top of everything you've been through in your life at least this should be easier for you. Please be strong and have faith that next time is going to be IT. I sent you a big (((HUG))) honey and wish you all the best on your next step.
Leora
– WOOHOO!!! For taking the last BCP!

I am already doing the AF dance for you girl! You are a step closer to your BFP! And I know that a BFP doesn't mean you've reach the top of the mountain but it's the best start one can possibly wish for! You have seen that BFP one time too many and this time I am praying that that BFP will bring your miracle baby to life. I know you are scared and you have every reason to be but you need not to lose your faith! You need to focus on the positives in your life and that is David and the love you have for each other, you have a roof over your heads and families and friends that all mean well for you and last but not least you guys share the same vision and that is to create your own family. And you will honey, soon! You are both blessed to live in a place that IVF is free and you guys should cherish that too. I am one of your biggest cheerleaders here and I can't wait to celebrate your healthy pregnancy with you!!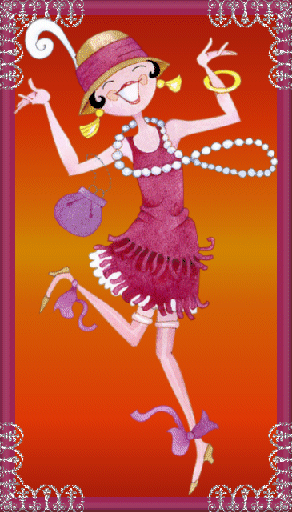 Sunshine
- Good days are coming honey and I wish your DH finds his dream job soon! Keep being positive and you will have your family soon! Adoption is not for everyone and both need to be on the same page. Me and DH always talked about adopting, even before he got the mumps virus that damaged his sperm and this we ended up doing IVF. But accepting adoption before having your biological kids its a different story. We are not there yet, mostly because we feel that there is still hope for us to have biological babies. Maybe we are in denial and we'll never make it with our own genes, I don't know; but maybe if we move on to adoption right now is like giving up on IVF. And we are not ready to give up just yet. I mean, is more than passing on our genes, is living the pregnancy experience, to watch my bump grow, to live every minute of the nine months, feel my baby kicking inside and finally to experience the birth part. We have dreamed of this moment with DH SO many times and we always get emotional. To breast feed and have that extra bond with my baby. There are so many scenes and 'unlived memories' that is hard to give up on IVF just yet. For the moment, I feel that if we move on to adoption I will always wonder "what if all we needed was just another IVF attempt?" so we are not there yet. I hope you and your DH find a solution that makes both of you happy.
Globetrotter
– What a great ER! I hope your fert report is great as well! Keep us posted! About DH's 'input', like Leora said, ER is a surgery and I don't believe the DH is allowed to be present in any country. Besides, at that time, in another room, the DH is delivering his precious 'cargo' in vitro! As for ET my DH was always in present except the last time which he couldn't but came right after it to take me home. Being present at the ET is a very precious moment for the DH to be part of. It's the moment you see a miracle happening in front of your eyes and your DH shouldn't miss this for the world unless he can't avoid being elsewhere. And there's nothing to be ashamed of him being present because he is standing next to your head and you both looking at the monitor ...besides, he has seen you naked before! hasn't he!


LauraN
- How are you feeling? Tomorrow is your big day right?!

I hope all your babies are healthy to transfer! How many are you planning on transferring?
Hopethisworks
- Things are looking good girl! 7 its not a bad at all! after all, one can do the work!
AFM- So, I am a Christian Orthodox and this Sunday is our Easter. Both our families are coming over our place on Sunday lunch. I am really busy organising the menu, cleaning the house do final touches in the garden, paint some furniture outside and my list goes on...

I think of you ladies everyday even though I don't post and don't read everyday your posts, I felt the need to post today and let you know that I have you in my heart and prayers. I am keeping my self pretty busy so I don't end up in la la land thinking about IVF and unemployment!!

The university has closed for 2 weeks (this one and the next) - DH University is closed too but he is busy writing a book and its like the Uni is not closed!

so I am going for the second interview once they open. They have informed me that 8 people incl. myself have passed the first interview out of 1.000 candidates

So I guess this is a step closer for me to get the job

I went to another interview last week and they called me to go for a second (at the Anti-Cancer Organization) but I turned that down because part of the job among other things was attending funerals!

And my DH didn't want me to get depressed by attending funerals every week. Well not that I liked the idea myself. Anyway after Easter good days are coming for me! I just know it! and I can't for them!



Last Saturday my DH had a surprise for me,

he arrange for a massage at home for both of us. Every a few months we he calls this Chinese guy (he is a brilliant masseur) and comes over to our house and massage both of us for an hr each. He works at this luxurious and expensive spa and he was recommended to us from friend of a friend and here we are. It was very nice and sweet of my DH to do that it was a wonderful surprise. the bell rang and I opened the door and there he was! The massage guy

He told me that I've been through a lot already, with the job search and the IVF journey, he even wrote me this thank you card and brought me flowers and told me how much he appreciate that I take such a good care of him and everything in the house and that he is very lucky to have me. It was the best thank you card ever! I love him SO much!I wouldn't trade him for the world!



Last Sunday we went to our friend's beach house for BBQ and all the gang of friends where there, all with their babies eccept us.

It felt really awkward being there with them, childless.

The oldest baby had just turned 1 and the youngest was 2.5 month old. We where the first to go and the first to leave. We had a good time and we glad seeing everybody but it was too much to digest in one visit...

I made a meat/fish/dairy/egg free menu for this week because we are fastening and I am about to burn tonight's dinner!! Have to stop writing! Now!

besides DH just came home and we are watching 'Breaking Bad'...the new series we got hooked up with! Oh! just in case you haven't seen 'Homeland' please do so! I have one word for it A-m-a-z-i-n-g!

We saw the first season (only one is out so far) in 4 days!

Baby dust and sticky vibes to all of us!!
anton