first of all --
Today, I believe, is Laura, Nicole *AND* Michele's birthdays! wow! (not sure if you come here anymore, Michele, but still, Happy Birthday!)
Georgia
- welcome! Just jump in! Don't worry if you don't keep up with everyone - it's a bit hectic around here!

Anna
- HURRAY! I'm so happy for you!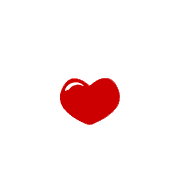 when is your next scan? What's your due date? I love your new ticker!
Christy
- I saw a good 'inspirational' poster that I really liked - it said "if you can solve it, don't worry about it and just solve it. If you can't solve it, how does worrying help?" I'm really trying to focus on that. A HUGE congrats on your DH getting another year! That is such a huge relief for you guys! He has plenty of time to find a job and you can do your IVF with fewer financial worries! HURRAY!
Kynlee
- glad to hear the biopsy went well and wasn't so painful. I was told that the cystoscopy would be super painful, and it was totally fine - so less pain for both of us this weekend! FET protocols vary - do you usually ovulated well on your own? If so, you can ask about a natrual FET - you just wait for ovulation then transfer the embryos. I don't ovulate on my own, so I take estrogen and wait for my lining to get nice and thick, then transfer embryos.
Chris
- did anyone ever say that longer stimming time makes worse embryos? That's what I'm worrying about! I've been stimiming foorrreeevvveerrr - but hopefully tomorrow's scan will show that I'm ready for ER/ET soon! It's so hard to go back to the RE's office. I totally understand. That's why we switched clinics - I just needed a change of pace.
Vacation sounds great, and chill. Have a great time!
Margi
- HI!

Cyn
- glad you are excited to start the new cycle. When do you start the Lupron? Right now?
HopeThisWorksM
- congrats! That is a great second beta! When do you go for a scan? Have you had good betas before? Ectopic would have low, and not rising normally betas. High is good. There are a few bad things that can cause high betas, but most bad things cause low betas.
Patricia
- oh no! Feel better! Have you seen a doctor? Maybe it's strep or something that antibiotics can help?
AFM
- getting excited by all the BFP news on here -- hopefully I'm next.
not sure if I mentioned, but my BIL got engaged. We spent the weekend at my ILs (without the BIL and his finace) and the whole time was wedding talk (which was okay, becuase my ILs don't know we are cycling, besides which we would want to talk about it). All I could think was "maybe I'll be in a maternity dress and in a wheelchair" (because of the bed rest). I know that's unlikely, but I hope so!
Next SnS tomorrow morning. I'm hoping for a sign that I'm nearing the end of stims. This is ridiculous already!
Kynlee-FET hopefully May 2012, meanwhile biopsy 4/26
Dandme-FET 2012
Chris (to_have_fun08)
Cyn - FET in May
Lauren-March/2012
Antonia (Anton)-IVF 2012
Gina1976-will schedule appt w/RE in several months for 1st IVF
Christy (Sunshine1576)- estimated ER - July 23, 2012
Amy (Jayne321)
Patircia (Ninde) summer 2012
Nicole (blueeyeddreamer) summer 2012
Georgia22 summer 2012


Sarah (Kala 0704) - bcp started 4/21. FET planned for June 20


Leora (leorira11) - started stims April 17th
Amanda1979- stimming


*Julia73-PUPO 3-23, 4-26 BFP Beta 542, 4-29 Beta 2343, 4-11 Beta 4102, 4-16 u/s - heartbeat!
*Annashope-BFP 4-11 Beta 35, 4-13 Beta 121, Beta 566 - u/s on 4-20 - 1 perfect gestational sac!
*Globetrotter HPT BFP at 12dpo, beta at 16dpo = 540! Next beta 4/27. U/s in 2 weeks
*HopeThisWorksM-PUPO 4-14, beta 4/25 = 238 (at only 11dp2dt)! beta 4/27 = 588


We love you and are always here for you
Greekchick
Cyn22
Patricia (Ninde)
LauraN
Patricia (Ninde)
Nicole (blueeyeddreamer)