NW: My cycle buddy....so happy for you!!! And so happy it sounds like everything went smoothly. Can't wait for details and a photo of your little guy, but right now, let yourself heal and glow in the glory of your new role as MOMMY!!!! What a wonderful start to this year.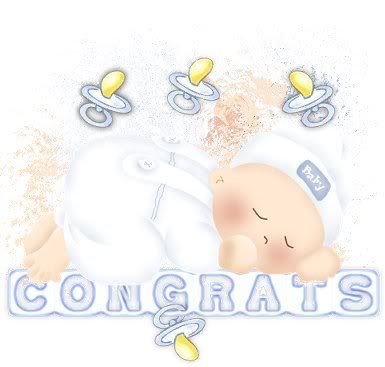 Lou, Ashley, Ryann, Annashope, Amanda:
What gorgeous babies!!! And wow...how quickly they all grow. I cannot believe my
own
little ones are nearly 3 months old. And starting to coo, give big smiles and grins and become such wonderful little people. It is truly a blessing I can't even put into words.
Amanda and Blair: I don't think I mentioned, but I was being pushed by HR to return to work sooner than planned because of the extended time I had taken off due to pregnancy complications. I guess, technically I had exceeded what FMLA allows in terms of them having to hold my position for me. Anyway, long story short, after loooong discussions with DH, we have decided to take a leap of faith and let me stay home--at least for the current time with the expectation that in a couple months I may return part-time if finances necessitate it. It is a wonderful (but also very scary) opportunity for me that I never anticipated. I have always worked, very hard, extended hours, etc for my entire life. I enjoy my career and am very proud of what I consider to be very important and rewarding work. Although without a doubt being a SAHM fits that job description to a tee, lol, I am still really nervous financially, etc. Right now I am trying to focus on the LO's and the opportunity I have to give them 100% of me. I feel really blessed not to have to send them to daycare as they are not even 10 lbs yet--although growing stronger and bigger every day. Any SAHM tips are welcome!!