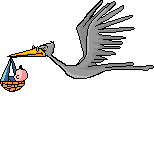 Welcome to www.IVF-infertility.com. This website is designed by infertility specialists primarily for couples who might have trouble having a child, and thinking that they might need medical help. We hope to guide you along the path of achieving a pregnancy, and take you step-by-step through the causes, investigations and treatment options of your infertility, as well as assisted reproductive technologies (ART) such as IVF and ICSI,insemination and surrogacy; their success rates and current legislations that govern them. In addition, it offers advice about counseling and lists helpful addresses related to infertility and its treatment, including a comprehensive listing of all licensed UK IVF clinics. It also covers topics such as egg donation,sperm donation and embryo donation, adoption and surrogacy. These different topics can be reached either using the navigation bar on the left, or using the search facility above.
Although success rates vary by age and cause of infertility etc. Accurate diagnosis and effective treatment along with shared decision making can facilitate achievement of livebirths in many couples treated for infertility.
It is our goal to provide independent, up-to-date and comprehensive information. To this end, IVF-Infertility.com is not affiliated with any clinic or drug company and is funded through banner advertisements. Our advertisements are recognised by the terms "ads" or "sponsored by". Editorial content, when not otherwise stated, is authored by our team independently and is not influenced by advertising whatsoever. Also, every attempt is made to ensure that the information on this site is accurate including, where appropriate, providing references to sources. However, please note that this site is not intended as a substitute for the medical advice of your doctor. For further information please refer to terms and conditions.
If you have any general comments about the site or a question about infertility, IVF, or another assisted reproductive technology that is not covered, please contact us using the feedback form in the resources section of our site. It is also possible to contribute notes about specific pages using the 'add comments' section at the bottom of the relevant page. Positive statements are welcomed!
Finally, do try and join the online community in the message boards and chat forum. They have been a tremendous source of support for many infertile couples. Becoming a member is completely free and we will not share your personal details or E-mail address with any third parties.
We wish you all the success in your attempt to achieve a pregnancy.
Dr Samuel Marcus FRCS FRCOG
Medical Director
Consultant Obstetrician and Gynecologist

15 Nightingale Avenue
Cambridge
United Kingdom
samuelmarcus@ivf-infertility.com