Infertility groups in the United Kingdom (UK)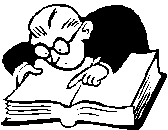 What follows is a series of addresses and contacts that might be helpful:
Infertility Network UK (INUK)
Is a UK infertility support network, and offers information and support to anyone affected by fertility problems. and provides factsheets, a quarterly magazine, publications, medical advice including helplines, local groups and local and national meetings. Members receive independent individual support. They can be contacted at: Tel: 0800 008 7464 E-mail:
admin@infertilitynetwork.com
http://www.infertilitynetworkuk.com/
NATIONAL INFERTLILTY AWARENESS CAMPAIGN (NIAC)
A lobbying organization campaigning for NHS funding for all infertility treatment on an equal basis across the UK. Gives advice on the current situation with regard to NHS funding and on campaigning/lobbying activities. They can be contacted at: PO Box 2106, London W1A 3DZ Tel: 0800716345
ACEBABES
UK National support group for parents of children born after assisted conception treatment whether through pregnancy, surrogacy or adoption & fostering.
www.infertilitynetworkuk.com/acebabes
Tel: FREEPHONE - 0800 008 7464
BRITISH INFERTILITY COUNSELLING ASSOCIATION (BICA)
BICA aims to promote high quality, accessible counseling services for people with fertility problems. The Association offers information to patients who are seeking details of counselors specializing in infertility. They can be contacted at: 69 Division Street, Sheffield S1 4GE Information line: 01342 843880
BOCAFERTILITY
A basic overview for every couple experiencing infertility, from those deciding whether it's time to see a specialist to those comparing IVF clinics.
www.about-infertility.com
Klinefelter Syndrome Association
Provides information and support for men with Klinefelter Syndrome. They can be contacted at: 56 Little Yeldham Road. Little Yeldham. Halstead. Essex CO9 4QT Tel:0845 230 0047
www.ksa-uk.co.uk
PROGRESS EDUCATIONAL TRUST
Provides information on fertility and genetics and promotes discussion on ethical and legal implications. Tel:020 7278 7870
www.progress.org.uk
Infertility | Premature Menopause | Insemination | Adoption
Multiple Pregnancy | Miscarriage | Endometriosis | Ectopic Pregnancy
Preconception Care | Drug Alert | Sex Selection | Childbirth | Counseling
Sexual Relationships And Disability | Diabetes | Overseas | Others