Donor insemination groups in the United Kingdom (UK)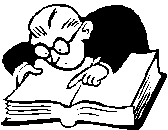 What follows is a series of addresses and contacts that might be helpful:
DI NETWORK
Provides contact and support for those who have children, or plan family creation, conceived using donated gametes through donor insemination (DI) and IVF with donor sperm or donated eggs. They can be contacted at: P O Box 265, Sheffield S3 7YX Tel: 0181 245 4369 FAX: 0181 245 4369
http://www.issue.co.uk
National Gamete Donation
UK government charity to raise awareness and seek ways to alleviate the national shortage of sperm, egg and embryo donors. They can be contacted at: Tel: 0845 226 9193
http://www.NGDT.co.uk
NEEDS
Provide information on egg donation. St Mary's Hospital, Whiteworth Park Manchester M13 OJH Tel: 0161 276 6000 Fax: 0161 224 0957
The Donor Conception netwrok
A source of information and support to existing parents, to those conceived through gamete donation and to those contempting or undergoing treatment.
http:// www.donor-conception-network.org
Infertility | Premature Menopause | Insemination | Adoption
Multiple Pregnancy | Miscarriage | Endometriosis | Ectopic Pregnancy
Preconception Care | Drug Alert | Sex Selection | Childbirth | Counseling
Sexual Relationships And Disability | Diabetes | Overseas | Others