Overseas associations and support groups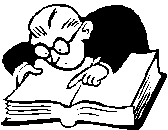 What follows is a series of addresses and contacts that might be helpful:
ORGANIZATION FOR PARENTS THROUGH SURROGACY (OPTS)
National Headquarters 7054 Quito Court Camarillo, California 93012 USA Tel: 805 482 1566
RESOLVE
A national infertility support group that provides information on insurance coverage on each state of the USA and guidance on paying for treatment. 1310 Broad way Somerville, Massachusetts 02144-1731 USA
THE NATIONAL COMMITTEE ON ADOPTION
1930 17th Street Washington, DC 20009 USA (202) 328 1200
THE CENTER FOR DISEASE CONTROL AND PREVENTION
To request a copy of the current ART success rates in the USA Tel 770 488 5372
www.cdc.gov
AMERICAN SOCIETY FOR REPRODUCTIVE MEDICINE
1209 Montgomery Highway Birmingham, AL 35216-2809 Tel: +205 978 500
www.asrm.org
EUROPEAN SOCIETY OF HUMAN REPRODUCTION AND EMBRYOLOGY (ESHRE)
Van Akenstraat 41 B-1850 Grimbergen Belgium Tel: +32 2 2690969
www.eshre.com
INFERTILITY NETWORK
160 Pickering St., Toronto, ON, Canada, M4E 3J7
www.InfertilityNetwork.org
EAST COAST ASSISTED PARENTING
www.russiansurrogacy.com
NEWZEALAND, WELLINGTON INFERTILITY SOCIETY
www.infertility.wellington.net.nz
CANADIAN IVF CLINICS
http://www.ivfconnections.com/ivfincanada.htm
FERTI.NET
Provides an international directory of infertility clinics.
www.ferti.net
LISZT.COM
Provides support groups for most medical problems.
www.liszt.com
NLM.NIH.GOV
Provides information on the cutting edge research in medicine.
www.nlm.nih.gov
Infertility | Premature Menopause | Insemination | Adoption
Multiple Pregnancy | Miscarriage | Endometriosis | Ectopic Pregnancy
Preconception Care | Drug Alert | Sex Selection | Childbirth | Counseling
Sexual Relationships And Disability | Diabetes | Overseas | Others