How Much Does Artificial Insemination actually Cost?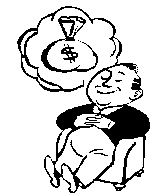 The cost of IUI in the UK varies considerably between fertility clinics from 500 to 1,000 Sterling and in USA from 350 to 1000 Dollar for each cycle of treatment. However, artificial insemination is cheaper than in-vitro fertilization (IVF) and gamete intra-Fallopian transfer (GIFT) and is less invasive procedure.
It is important to know what is included in the cost of the treatment. Most clinics will not include the costs of the drugs, blood tests etc. Furthermore, the cost of donor sperm sample if required.
The overall cost of treatment will depends upon the number of attempts that will be necessary before you become pregnant.
The availability of IUI treatment on the NHS varies throughout the UK. In some areas, the waiting list for treatment can be very long. The criteria that must be met to be eligible for treatment can also vary. Although most insurance companies do not cover the cost of fertility treatments, some insurance plans cover artificial insemination.
Previous | Next | Page:1 2 3 4 5 6 7 8 9 10 11 12 13 14 15 16