The cost of treatment
How much does IUI treatment actually cost?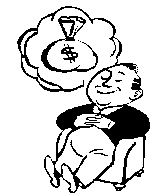 Although a baby is priceless, you must be aware of the cost involved and you need to decide whether you can afford it. In the UK, approximately 25% of IUI treatments are funded by the NHS
The National Institute for Health and Clinical Excellence (NICE) in the UK recommends that up to six cycles of IUI treatment should be offered to couples free of charge on the NHS if: the man has mild fertility problems or the woman has mild endometriosis or the couple has unexplained fertility problems. The availability of fertility treatment on the NHS varies throughout the UK. In some areas, the waiting list for treatment can be very long. The criteria that must be met to be eligible for treatment can also vary
The cost of IUI treatment varies between different private clinics and ranges from £500 to 1000 for each treatment cycle.
It is important to know what is included in the cost of the treatment. Most clinics will not include the costs of the drugs, blood tests and the costs of donor sperm sample if required.
You need not only consider the money you will be spending in pursuing the treatment but also the time and energy you will need to invest as well, including loss of earnings and traveling.
Unfortunately, most insurance companies will not cover the cost of IUI treatments. Some cover investigations. We recommend that you check with your insurance company prior to start treatment
Previous | Next | Page:1 2 3 4 5 6 7 8 9 10 11 12 13 14 15 16