Evaluating the recipient's couple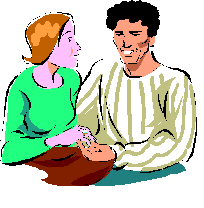 The specialist will review the medical and family history and perform a general and internal examination. In addition, the doctor will outline the treatment and the procedures involved. A semen analysis may be requested. Furthermore, the doctor will discuss possible side effects and risk of treatment including risk of ovarian hyperstimulation, infection and bleeding and effects on donor's ability to produce further pregnancy.
Currently freezing eggs is impractical, therefore all potential recipient couples should be offered the options of freezing and quarantining embryos derived from donor eggs for six months, with release after the donor has been retested taking into account that frozen embryos may have a lower success rate. Alternatively, they may be offered fresh embryo transfer.
Previous | Next | Page: 1 2 3 4 5 6 7 8 9 10 11 12 13 14 15 16